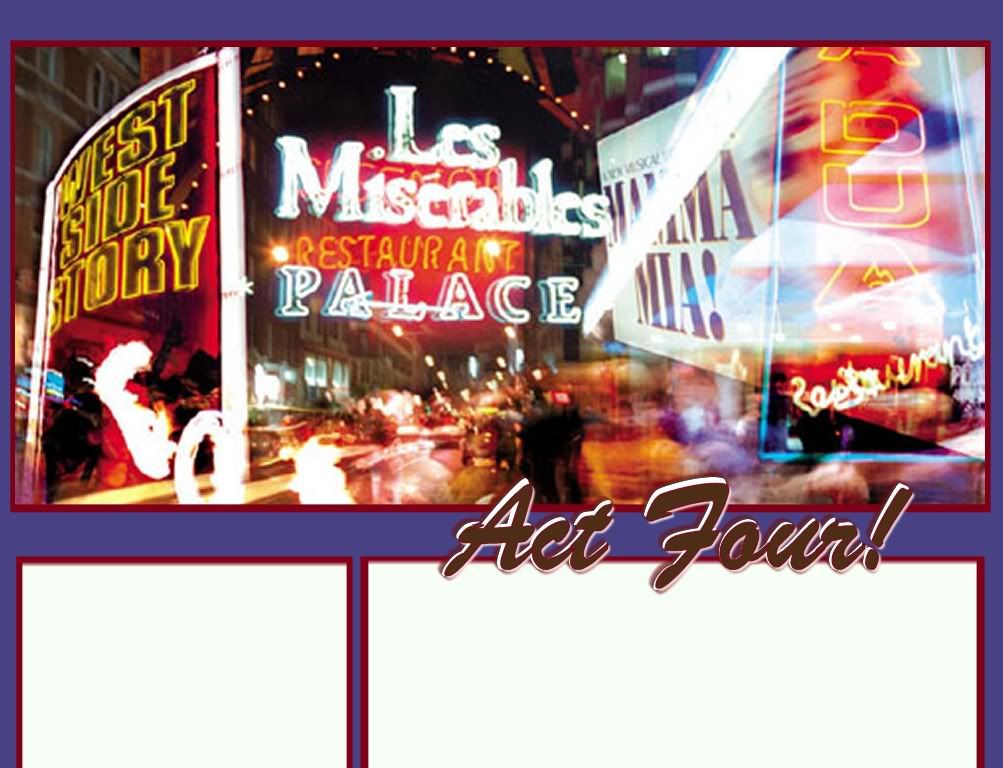 Name: Unga~Chunga
Location: Virginia, United States
Return to Act 4

ACT 1:

Entered convent at age 18 with twin sister, left after 2 years
ACT 2:

Married, had 3 fantastic daughters, divorced after 10 years
ACT 3:
Remarried for 20 years, divorcing
ACT 4:
Now Showing
Blogroll The Leading Lady

Image Provided By Client
PaintShopProCS
Font Garden
Monday, October 31, 2005
Too Good to Be True

Sometimes the posts on Match.com are laughable. I have to share this one. Now, you can certainly understand that this picture stands out - practically shouts out - over all the rest. Supposedly this guy is 61 - one would have to believe he has a few years on the pic (if it's even him!)....but add 10-20 years and my guess is he still would look somewhat charming.

Now here is his John Wayne approach:

I am 5'9 with a slim to average build. I have brown hair going to silver. Still physically active. All equipment still functioning. I like the physical aspects of a relationship. Love to socialize, do not smoke, drink a social glass now and then, really enjoy a lot of good friends, take care of my mind, body, and equipment. I miss the special times with an attentive women.She should be an easy going person. Love to take care of her man alone. Should be perky, cute, warm loving person, fun, outgoing sexy and classy. Parties, movies, dinners picnics, week-end trips, or driving--etc. I like country music, pop and lite rock. she can change my address to hot mail. Wouldn't it be nice if I found someone who liked to do the same things, too. I would like to hold hands and cuddle up very close with someone special. You should be touchy feely person and adore affection and not prudish.

Don't you just want to ride off into the sunset with him?


Hey! That's happens AFTER the ride!
************************************************************************************


Traffic was a killer today. It was my official FLEX Day off but, because of 'items on fire' I thought it best to show up at work. However, I took my time in the morning and suffered for it on the commute in. But that could not compare to the the nightmarish trip home. Was it because of the time change - people annoyed with the sudden darkness? Did all the Draculas and Ax Murderers come out of the woodwork on this Halloween night?

GISH! I don't mind a little backup but when it starts to take 30 minutes to creep from one stop light to the next, you can start to feel the adrenaline rising both in you and your neighbors! Lane dominance is the only thing on everyone's mind - those who cheat and try to worm in after storming up an right turn only lane; the horn honkers who try to intimidate you; the clear messages received from hands flung out the window.


I gripped the wheel and prayed: "please God, just get me home safe"!


I came to the mother of all intersections, where the light sequences result in a good 5 minute waits between green lights. I knew it would happen - no room to pass through the intersection - I knew better than to play gridlock, so I stopped......... Oh Man did I hear the horn honks from at least three cars behind me! Don't get out of your cars!!!

Finally made it to the Toll road but could see the next manuever would be tricky. 3 lanes of traffic had to merge into one as we funneled out to the Toll road. At this point in everyone's commute - the road rage was ripe! There was no courtesy - it was kill or be killed. I stayed the course - ignored the horns - gently pressed my way into finally I made it in. Wow I do not want to experience that again! It was down right spooky!!
--The Leading Lady-- | 7:38 PM | 10 comments
---