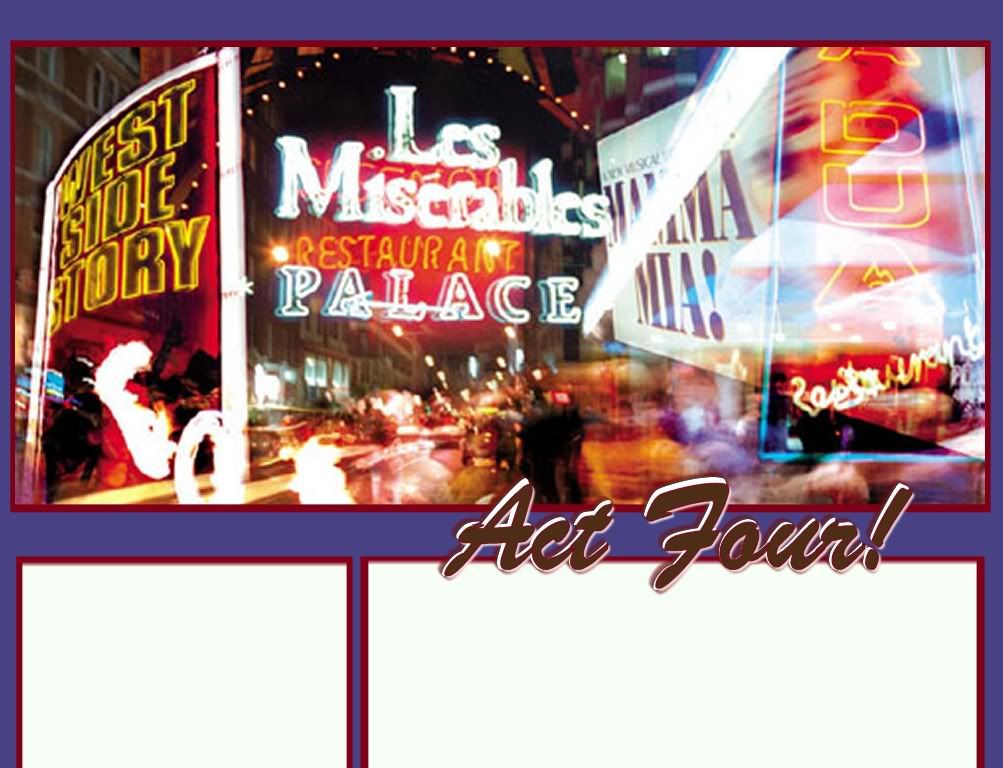 Name: Unga~Chunga
Location: Virginia, United States
Return to Act 4

ACT 1:

Entered convent at age 18 with twin sister, left after 2 years
ACT 2:

Married, had 3 fantastic daughters, divorced after 10 years
ACT 3:
Remarried for 20 years, divorcing
ACT 4:
Now Showing
Blogroll The Leading Lady

Image Provided By Client
PaintShopProCS
Font Garden
Saturday, October 29, 2005
Welcome - New Computer!



I have been like a fish out of water for the last week suffering from computer withdrawal. The ole PC finally died on me. It contracted some nasty virus and began moving files around, teasing and annoying me to no end and then, in a last fit of nastiness, locked up!

MommaK and SIL came to the rescue! MommaK was ecstatic actually that the dinosaur
had finally let out its last breath. So the two computer gurus put their heads together, designed a system to meet my unsophisticated needs, shopped the net separately and then compared prices, eventually arriving at a super speed Dell mother of computers!

I had the rather large package delivered at work and tipped our cute UPS guy to load it into my car. In the evening, as I left work, I borrowed the hand-truck and as I was struggling to lift it into the car the thought occurred to me that I might have some difficulty getting the box out of the car and up to my unit. Well, I'd just wait in the garage until a man came along. I did not want to leave it the car, way too much of an invitation!

Fate, or luck was on my side. A young woman pulled in a couple spaces near me and we began to start talking as she thought I was just moving in (seeing the large box and hand truck). Katie and I struck up a quick friendship and I told her what I had just purchased. She kindly offered to help me and stayed with me all the way to my unit as we steered the truck through the doorways and elevator! Remind me not to go into the Moving and Storage business.

Friday night my SIL drove up after the annual Halloween party at school (God, I feel bad he had to do that!) and set up my new operating system with all kinds of fancy new features. I learned about how to set up a Play list, rip a song off a CD (sounds a bit harsh!). I always feel stupidly inadequate when it comes to technology yet at work I am probably one of the most enabled.
But I admit I do not and cannot keep up with all the advancements. I have to depend on the youngins to teach me. I am thinking I might take some Get to know Windows courses on line. Maybe after Christmas, way to much going on right now!

Had dinner tonight with a special girlfriend. I do so enjoy our occasional get-togethers. She is single as well and has rip-roaring stories about the dating fiascos she experienced through the local newspaper personals. What amazed me is that she actually could get guys to take her out up to 4 times before they began to try any get to know you better routines. That was a few years ago, my experience was that the action was expected to happen AT the second date. I do not know, maybe I sent different signals.

So I am up and running again!!! (The computer, that is!)

--The Leading Lady-- | 11:40 PM | 9 comments
---