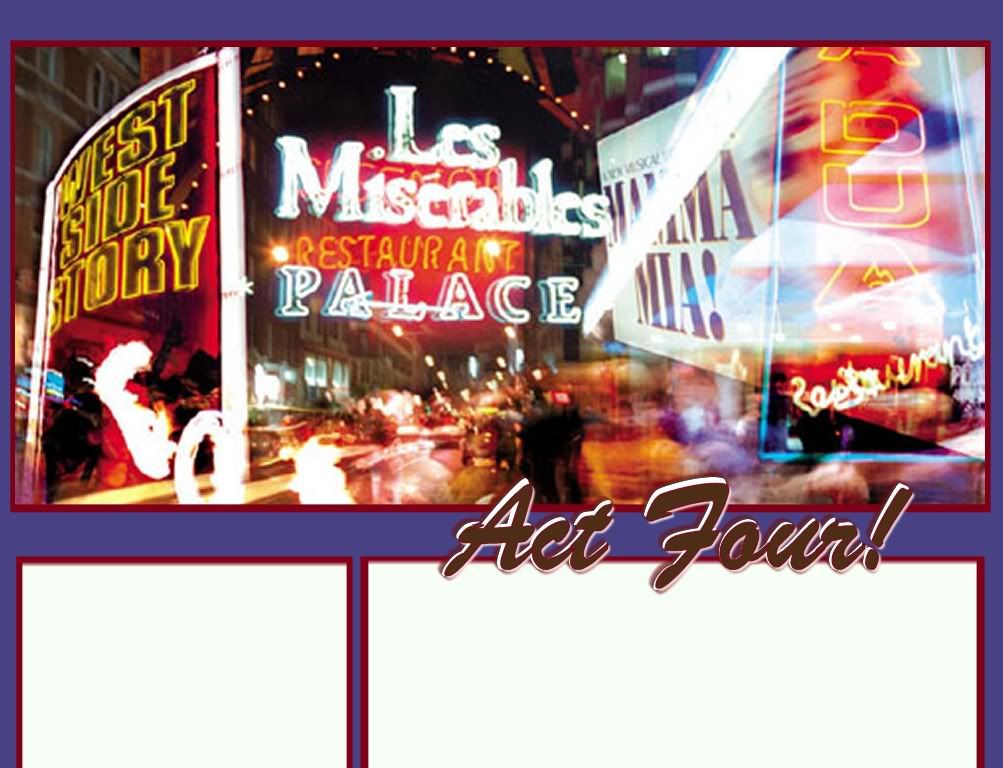 Name: Unga~Chunga
Location: Virginia, United States
Return to Act 4

ACT 1:

Entered convent at age 18 with twin sister, left after 2 years
ACT 2:

Married, had 3 fantastic daughters, divorced after 10 years
ACT 3:
Remarried for 20 years, divorcing
ACT 4:
Now Showing
Blogroll The Leading Lady

Image Provided By Client
PaintShopProCS
Font Garden
Thursday, January 26, 2006
Good Grief - I've Created a Monster!
** Image removed due to Public Demand**

It started with a few email exchanges left over from my Match.com days. He lives outside of Annapolis and plays violin for the Annapolis Symphony; a retired music education teacher. His emails were witty and intelligent and I was drawn to his love for music.
He was anxious to meet and insisted on talking on the phone. I offered my cell number and he called the following night. What followed was 1 and 1/2 hours of hearing about his failed marriage; why he was forced to retire from teaching; listening to selections of music which were hard to appreciate over a cell phone. Ok - he seemed a bit over the top as far as trying too hard to make an impression. A few off color remarks were uttered but I let them slide although I was surprised to hear them on a first conversation. He began a barrage of emails and calls to me while at work the next day. That night I mentioned that I really cannot take personal calls during work hours but I take me lunch from 12-1 and am sometimes in the office during this time. I also cautioned him that (1) I go to bed early and would prefer not receiving phone calls after 9 pm (2) my mother was spending the weekend with me and I would prefer not receiving ANY calls while she is here.
Four times he called over the weekend with a continued stream of emails. Luckily I have Caller ID and did not pick up. The evening calls - after 10 pm continued. The first few days this week my work phone began ringing at 11:55 and continued through the lunch hour - now he simply calls any time of the work day. The last three days I have averaged 5 office calls with messages, 2 cell phone, 2 home phone calls and 4-5 email messages.
I WANT THIS MAN OUT OF MY LIFE! Is he CRAZY?? Who has time for all this?
My daughter suggested I let him off easy by blaming myself for not being enterily able to meet his committment needs. (Yikes!) So that is exactly what I said to him..........in an email tonight. As I hear my phone ring in the background (as he must be on break at Orchestra practice) I think of the email waiting for him.
Press here!
--The Leading Lady-- | 8:45 PM | 21 comments
---